Episode 11: Interlibrary Loan: How can I read an article/ journal / book although there is no access via findit.lu?
In the course of your search, you may come across an article or book which is not available with full text at findit.lu.
This may be to the following reasons:
License agreements
Missing subscriptions
Delay in availability of digital full text (e.g. recent articles of last 6 months are locked)

Nevertheless you will get access to the article / book via International library loan. International library loan is a service organized by the National Library to obtain articles or books not available in Luxembourg.
Before ordering an article via International library loan it is essential to be registered in the National Library. More information on obtaining a National Library card in episode 1.
What documents are excluded from international lending?
documents available in the catalog or in the portal bibnet.lu BNU
an entire volume of a periodical
original rare books / before 1900
works of practical knowledge (literature entertaining, practical guides, travel guides)
reference books.
How to order?
Connect to Consortium Luxembourg's electronic documentation portal at findit.lu and perform a search from within the portal.
If you searched for an article the results are displayed as follows: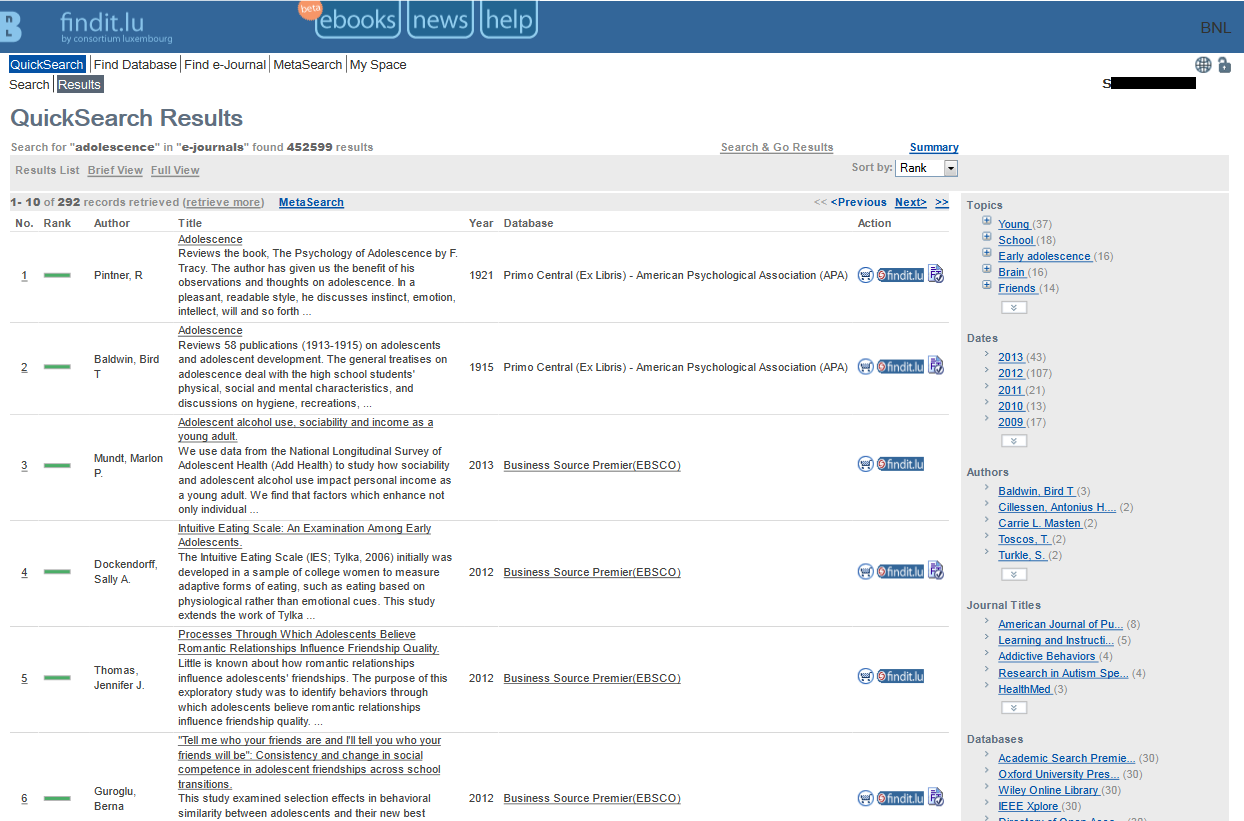 Try to access an article by clicking on the findit.lu-button. A window will pop-up showing the access options which are available. As you can see, full text for the chosen article is not available, but you can read the abstract or the table of contents.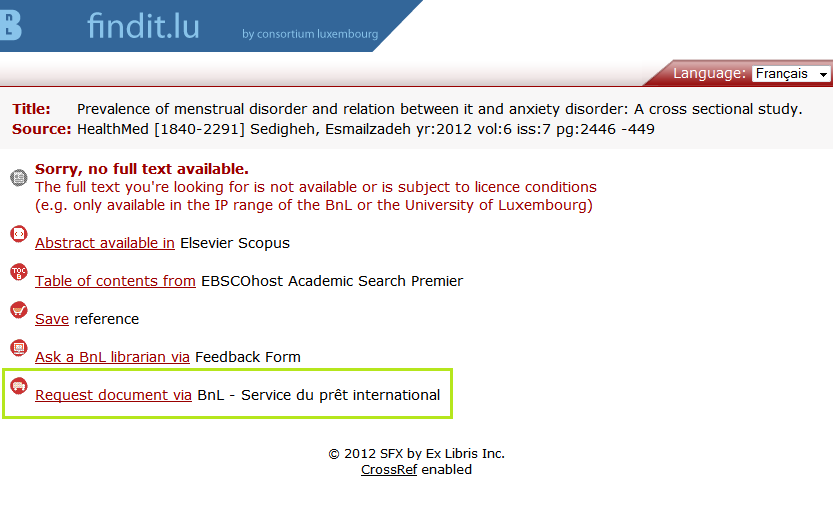 If you want to read the full article, you have to purchase the article via International library loan: click on the option "Request document via BnL – Service du prêt international".
You will be automatically redirected to bibnet.lu. In the right corner, you have the possibility to change the language to English.

Please login with your library card. Type in your password and click the Log On-button to connect to bibnet.lu. Note that both bibnet.lu and findit.lu use the same access credentials ("Single sign-on").
A request form will appear. To display the form in English, you have to set the language of the interface to "English" within your personal preferences of bibnet.lu.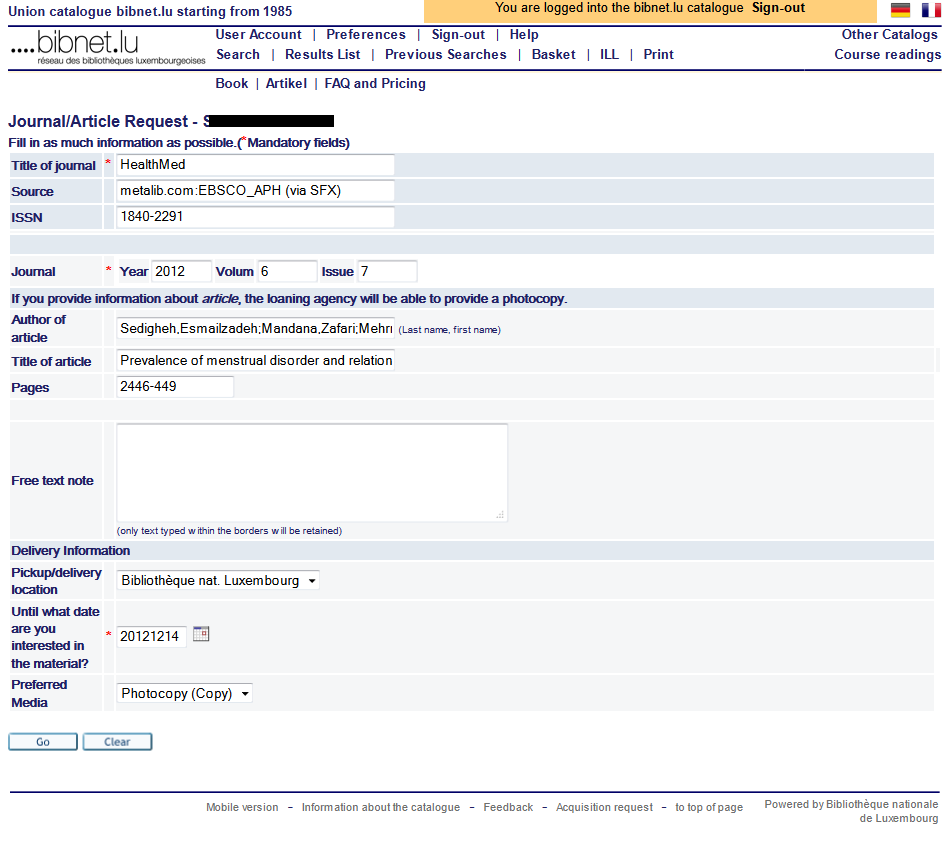 Most necessary fields will be already be filled out automatically. If you have any note you wish to communicate to the Interlibrary Loan team you can put them into the provided field.
Click on "Go" to submit your request.
Please note that the service is invoiced at a rate of €2 per transaction.
If possible, the electronic article will be sent directly to the e-mail address you have specified in your bibnet.lu account, while the paper version will be sent to the library. Upon arrival of the document, you will be notified by e-mail to the email address listed in your user account or, alternatively, by letter.
Find more useful information (in French) at the National Library's website: http://www.bnl.public.lu/fr/services/pret-international/index.html
Continue with Episode 12: How to search in a database directly from within findit.lu?
List of all Episodes: http://blog.findit.lu/help