Episode 5: Quick Sets – How to search within pre-defined groups of databases / content?
In this episode we will show you an alternative way to find suiting information on a large base of content.
Once connected, you will see that the QuickSets, at the bottom of the main page, are available for use. QuickSets are simply a group of databases that we have set-up to make it easier for you to search the key products available in the portal with one request.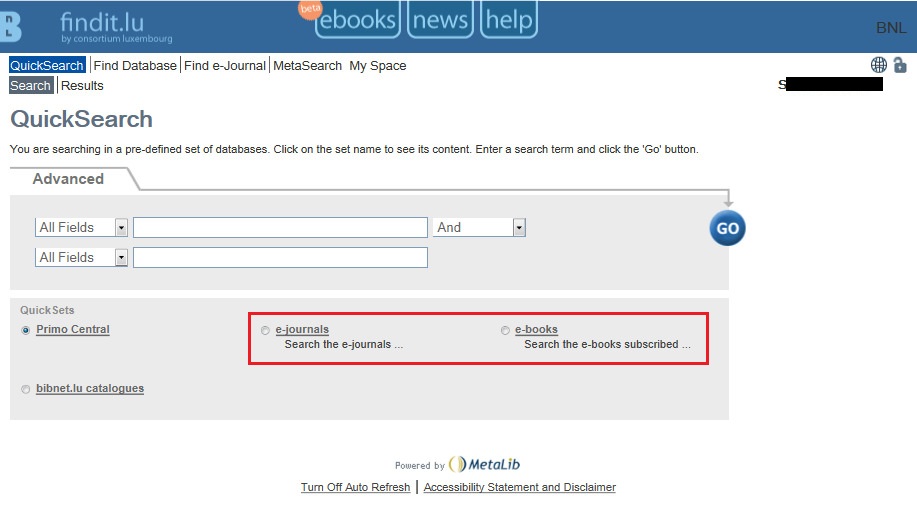 To see what is included in a QuickSet, click on its name (for example: e-journals).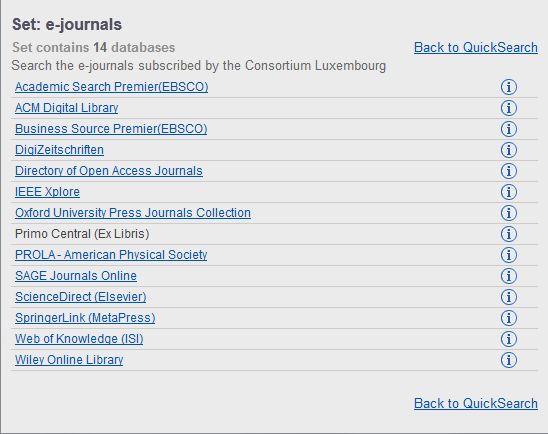 Close this window by clicking on the "Back to QuickSearch" link.
Now, to search within this list of e-journal databases, choose e-journals from within the QuickSets area (it is selected by default), enter your search criteria and click on the "Go" button.
It is important to note that only the first 30 results from each database are returned using this type of search. The results are then combined to provide the final results list which is sorted based on relevance to your search terms.
The system will show you the search in progress: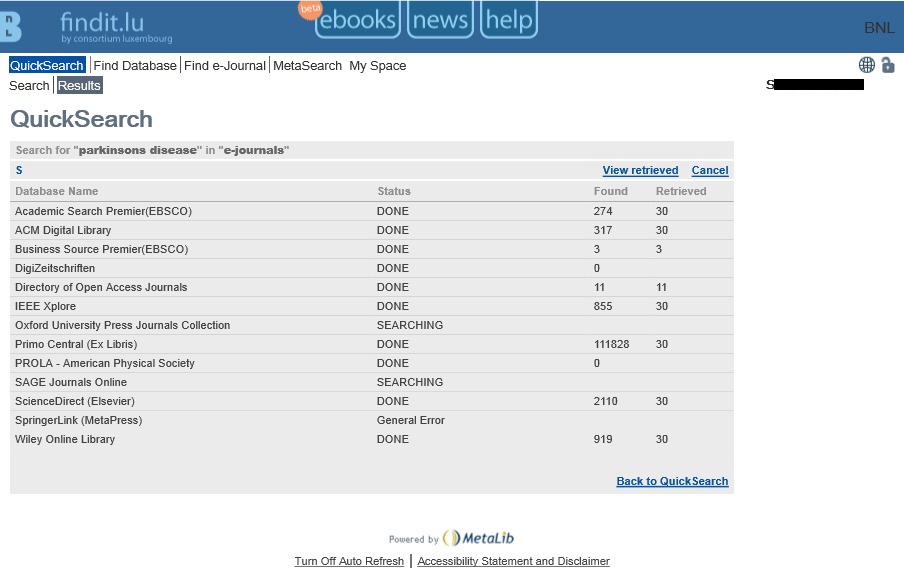 And then, the results will be displayed: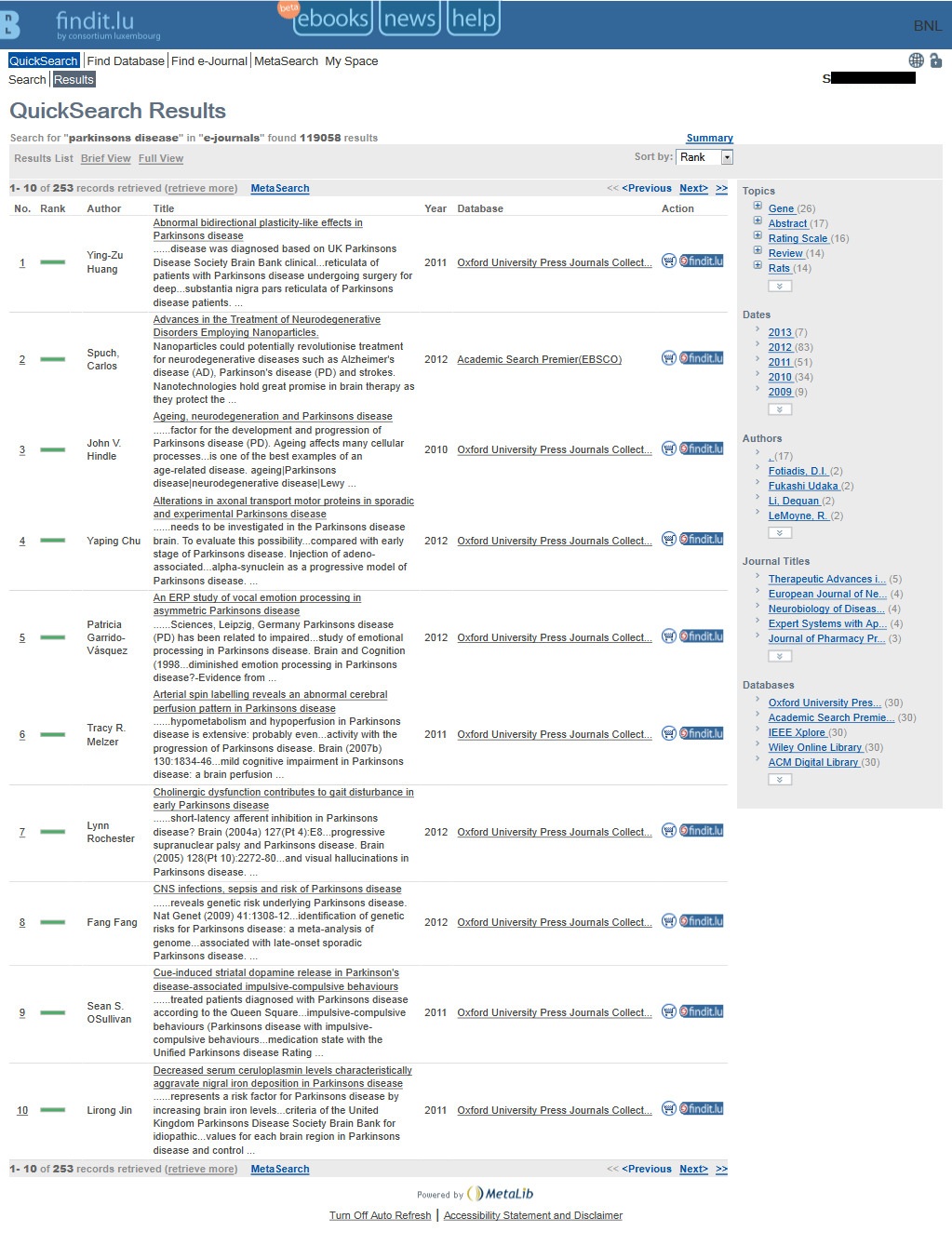 The results screen provides you with further functionality:
Filter your results using the topics, dates, authors, journal titles or databases listed on the right-hand side of the screen;
See if you have access to the given article by clicking on the Findit.lu-Button;
Click on the title of an article to view the abstract;
Use the Previous and Next links (top and bottom right-hand side) to scroll through the list of results.
Would you like to create your individual QuickSet? See Episode 14: How do I build my own personalized list of databases, a QuickSet?.
–> By performing a search within the big databases or Primo Central Index you will get a lot of search results which will give you an overview of the available content on your desired subject. When searching databases you will often only get bibliographic records as search results instead of access to an article with full text.
In the next lesson, Episode 6: How to access an article – The findit.lu-button, we will explain how to get quick access to the article based on a bibliographic record.
Would you like to improve your search requests? See our Episode 13 "How to phrase your search" which describes the correct usage of keywords and tips for using wildcards for your search requests.
List of all Episodes: http://blog.findit.lu/help